Welcome to Waggin Smiles
Waggin Smiles is for pet owners of both dogs and cats who do not want their pets put under general anesthesia for teeth cleaning. Absolutely NO anesthesia is used before or during our pet dental cleaning procedure.
Our goal is to provide the highest quality alternative in dental cleaning for your pet's teeth. Our customer satisfaction, combined with referrals from veterinarians outside our practice, provide you with the assurance that Waggin Smiles does indeed provide a superior service to you and your pet in the Northern California San Francisco Bay area.
In compliance with California state law: We work under the supervision of a licensed veterinarian.
All our dental clinics are run with the pet's best interest in mind. We are always gentle, caring, and work with each animal as a unique individual. We do our best to ensure that they are comfortable and go away from their dental cleanings having had a positive experience.
Many of the most commonly asked questions will be answered for you here at Facts and Questions page.
Unfortunately, we had to reschedule appointments from October to November 2017, due to the recent fires and evacutions in Santa Rosa where our business is located. We apologize for any inconvenices that this may has cause you.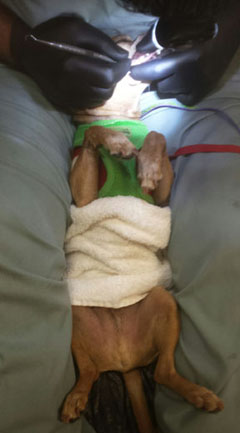 Book on-line with Waggin Smiles: Powered by Appointment-Plus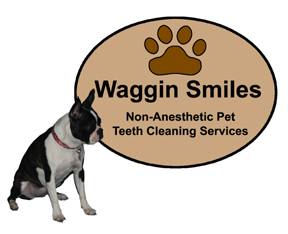 Waggin Smiles, Inc.
Servicing the Northern California San Francisco Bay Area
www.wagginsmiles.com
Email: info@wagginsmiles.com
Office: 707-637-0841
Mobile: 707-360-5493
Fax: 888-274-2052