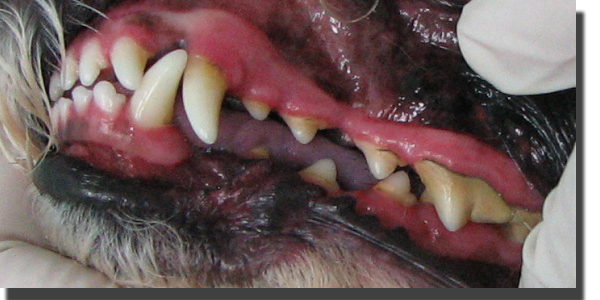 Before Cleaning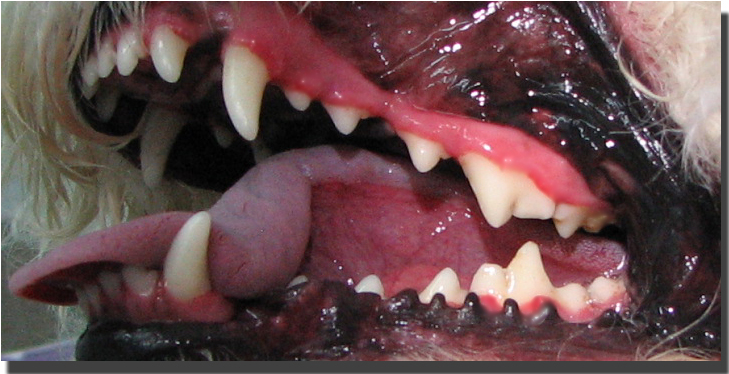 After Cleaning

Our hygienists are certified under the Anesthesia-Free Canine Dental Practitioner Program and have been trained under the direct supervision of a licensed veterinarian.
And more importantly:

We work under the supervision of a licensed veterinarian.
Find a Location

Article in Bay Woof December 2012
Anesthesia-free Dental Cleaning for Dogs
By Jennifer Luna-Repose, DVM

Welcome to Waggin Smiles
This website is designed for pet owners who do not want to put their dog under general anesthesia for teeth cleaning.
Absolutely NO Anesthesia is used to clean your dog's teeth.
The animal's plaque and tartar are gently removed by thoroughly cleaning the inner and outer surface of the teeth and under the gums without the use of any type of anesthesia.
Our goal is to provide the highest quality alternative in dental cleaning for dog's teeth.
For more information contact us at:
707-637-0841 or 707-360-5493
We also provide teeth cleaning
services for cats.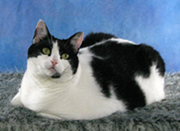 Visit Waggin Smiles on Facebook
Our veterinarian certified hygienists are specially trained in the handling and cleaning of canine teeth. The technique we use is always kind and gentle.

Your pet will sit on our lap or between the legs of the hygienist. Before, during, and after, your pet is always being praised and handled with care.
Dog teeth cleaning procedure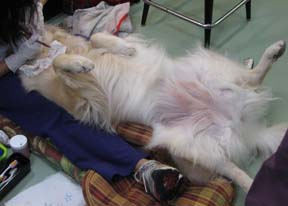 Dog relaxing during our teeth cleaning procedure

Learn How to Brush Your Pet's Teeth

Recommendations to Keep Your
Pet's Teeth and Gums Healthy

On-line appointment request